Rich and Sherry Hays
Build, Design,
Real Estate Team
Rich and Sherry Hays have been part of the beautiful Upstate area of Greenville, South Carolina for over 30 years. They started Hays Homes, Inc. in 2006, after building several homes for their own family.
Rich is an Air Force Veteran, and a licensed, insured, and bonded builder.
Sherry is an Interior Designer, Space Planner and licensed Realtor.
Together, they manage Hays Homes, Inc. and oversees projects. They offer a unique blend of design and building knowledge and expertise to help clients move from project conception to completion.
Each Client has different tastes, dreams, and desires. We take the time to get to know people and how they want to use their spaces. We are creating or renovating spaces to best serve the client's needs.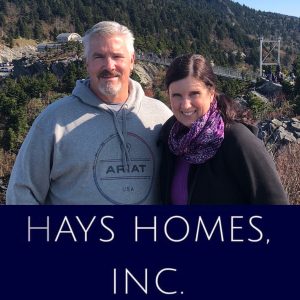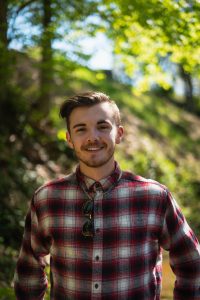 Josh Hays
Hays Construction Management LLC
Josh Hays owns Hays Construction Management LLC which is a local landscaping and grading company. His company can help with grading, drainage work, landscaping, outdoor living spaces, privacy fences, and custom welded gates.
Although Hays Construction Management is a separate company, Josh's company is often a part of Hays Homes Inc custom building projects.
You can follow Hays Construction Management LLC on Facebook or Instagram.
864-630-1438
Real Estate and Interior Design
Whether you are newly relocating to the Greenville area, or have lived here all your life, we can help you with all the needed services to make your home the place you have always dreamed of.
If your goal is to buy land and build, add to your home, find an existing home to buy, or sell your current home, we are here to help you love where you live.
You can follow Sherry Hays on YouTube at Sherry Hays-All Things Home Upstate SC where we have videos on our homebuilding projects and information on real estate and the Greenville area. Follow on FaceBook and Instagram @sherryhayshome
Sherry is a local licensed Realtor with NorthGroup RE Greenville.
We are small business owners with very personalized service.
Our clients benefit from many years of experience and a hands-on approach to building, landscaping, real estate, and design that makes each project unique and special.
Reach out to us today at sherryhayshome@gmail.com